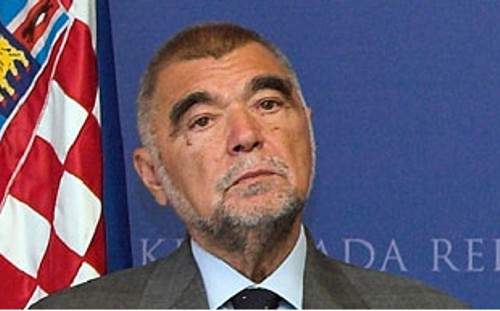 Relations between Croatia and Serbia have not worsened and cooperation is good between the two countries, Croatian President Stjepan Mesić said.
Speaking on the differing stances on Kosovo, Mesić said that the policies of Serbia are too focused on the "Kosovo myth", but that Serbia "does not have to recognize Kosovo if it does not want to".
He said that Croatia "will help all neighboring countries in orienting themselves towards opening the European borders".
"Our region must cooperate," Mesić said, reminding of when "West Germany did not recognize East Germany but continued to cooperate".
Mesić also said that Kosovo was "constitutive element of the Socialist Federal Republic of Yugoslavia" and that therefore its status "should have been defined after the break-up" of the federation.
The outgoing Croatian president then went on to say that the Milošević regime implemented "genocidal policies" in Kosovo, adding that after Milošević's fall talks were conducted regarding Kosovo, but that Belgrade "was not able to establish rule or continue the negotiations".
"We believed that Croatia had to state its opinion and repeat it before the International Court of Justice," Mesić said, referring to the case on the legality of the Kosovo Albanian unilateral declaration of independence currently before the highest UN court.
As for his announced visit to Kosovo, initially planned for Christmas, January 7, Mesić said that "some understood it as a provocation".
The visit was moved to January 8, at which time Mesić will meet with the Kosovo president as well as other local officials, and visit a Croatian military unit that is stationed there.
The meeting was also planned to bring together presidents of Macedonia, Montenegro and Albania, but this "mini summit" was cancelled.
Mesić also criticized the stance of Croatian presidential candidate Milan Bandić, who promise Croats in Bosnia that he would fight for the formation of a third entity.
"The Dayton Agreement needs additions to it, and the constitutional changes should be agreed on between the three constitutive peoples of Bosnia-Herzegovina. A third entity would mean the end of life for Croats in Bosnia and support for Republic of Srpska Prime Minister Milorad Dodik for the secession of the RS and the breaking up of Bosnia-Herzegovina," Mesić concluded.