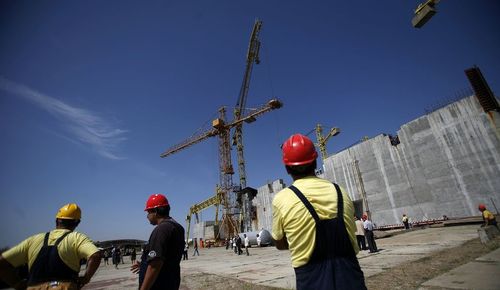 BULGARIA
Bulgaria's Economy and Energy Minister Traicho Traikov has rejected as untrue media reports that talks were to be held with Arab investors interested in the country's Belene nuclear power station project.
On August 30 2009, quoting a report by a Kuwaiti news agency that interviewed Traikov, Bulgarian newspaper Standart said that Bulgaria was planning to start negotiations with Arab countries to invest in the construction of Belene NPP.
The report said that Traikov had said that by doing this, Bulgaria was seeking to reduce the influence of Russian companies in Bulgaria's energy sector.
Bulgaria would discuss financing the construction of the Belene nuke plant with private and state companies in Qatar, Saudi Arabia and Kuwait, according to the report.
On August 31, Traikov's ministry said in a media statement that Bulgaria was still analysing possible options for the future of Belene.
Bulgaria would announce its next steps in September, the ministry said.
There have been no negotiations with potential investors, including investors from Arab countries, the media statement quoted Traikov as saying.
Should Bulgaria decide to go ahead with the Belene project, it would seek out potential investors and could engage with all countries that showed interest, and no option could be ruled out, Traikov said.
However, at this point, no invitations for talks had been issued, he said.